Taiwan Trade Mission To Singapore, Sydney and Melbourne 2023 May.18~25
2023-04-17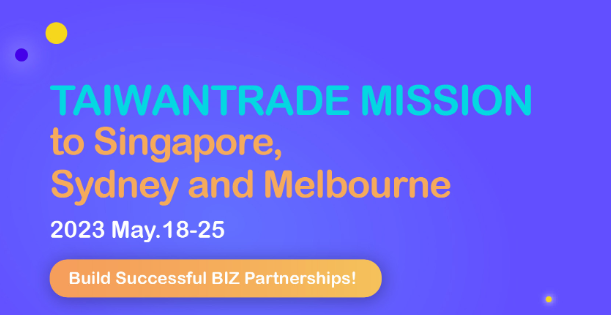 JJG PACK has been a part of the Taiwan Trade mission!
It is an exciting opportunity for JJG PACK can connect withnew partners and showcase our products.


We want to invite all our customers to join us on this journey.
This trade mission will provide an excellent platform to network and gain valuable opportunities.


So, please mark your calendars for the Taiwan Trade mission and join us for an unforgettable experience.
We look forward to seeing you there!

Link